Affiliates
AMP has partnered with local providers for sports performance training for Billings junior high, high school and college aged athletes throughout the year.
MONTANA PEAK PERFORMANCE | CHAMPIONS OF THE PROCESS.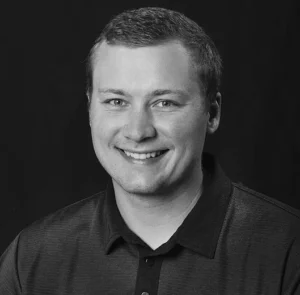 ABOUT ME
My name is Danny Desin.  I am a Certified Mental Performance Consultant (CMPC) located in Billings, MT.  I'm also the owner of Montana Peak Performance, Inc.
I have completed an EdD. in Sport and Performance Psychology from the University of Western States and work with various athletes, teams, and performers on a regular basis.  Those include multiple state and conference champions, both on the team and individual levels.  I am currently working with individuals and teams from the youth level through the professional level with a large variety of sports represented.  My work and education has satisfied the rigorous requirements to become a CMPC, administered by the Association for Applied Sport Psychology.
EDUCATION/CERTIFICATION
Montana State University-Billings, B.S. in Psychology
California Southern University, M.S. in Psychology-Sport Psychology
University of Western States, Ed.D. in Sport and Performance Psychology
Member of the Association for Applied Sport Psychology
Certified Mental Performance Consultant (CMPC)
THE MISSION
The Montana Peak Performance mission is to positively influence as many athletes and performers as possible within the realm of their pursuit of excellence.  The ultimate goal is to create "Champions of the Process" that will perform at a high level, obtain a high level of psychological well-being, and help to influence others along the way.
What is a Champion of the Process?  It is an individual that decides to focus on the daily requirements of high performance.  This individual recognizes their preferred outcome, yet they accomplish small tasks and take small steps without an outcome-focus.  Many of these tasks and steps have a mental component, which is often overlooked.
SPECIALTIES
Athletes of all ages
Goal setting and mapping
Anxiety management
Confidence and Motivation
Imagery (visualization)
Team dynamics
Injury recovery