Sports Medicine Fellow
Keeping Athletes Safe, Healthy & Doing What They Love
AMP, through Ortho Montana, provides non-surgical Sports Medicine Fellowship Training to a Family Practice physician every year. The Fellowship Trained Physician can provide extended care to the their future patients.
The Sports Medicine Fellowship produces primary care physicians who excel in treating patients with musculoskeletal problems, along with other medical problems related to athletics, exercise and an active lifestyle. Residents gain experience in clinic, training rooms and sidelines under the supervision of primary care sports medicine physicians and orthopedic surgeons. Graduates from the program feel confident that they have developed skills to help set them apart in the realm of musculoskeletal medicine. Fellows have gone on to work in primary care, orthopedic practices and boutique injection clinics.
Experience
Team Coverage:
Fellow is team physician for all sports at Montana State University Billings (NCAA Division II) and Rocky Mountain College (NAIA athletics).
Professional sports opportunities with Billings Mustangs.
Fellow works closely with Athletic Medicine and Performance (AMP), covering 20 area high schools, plus community and club sports organizations.
Mass Event Coverage:
State wrestling tournament typically has over 600 athletes
High school football games
Heart and Sole Run (3,000 participants. Fellow is medical director.)
Past events included NAIA Women's National Basketball Tournament, NCAA DII Regional Cross-Country Championship
Rotations:
– Opportunity for ski medicine and skiing in Big Sky, Montana, or Park City, Utah.
– Fellowship supports the fellow in completing NSCA CSCS certification.
– Ultrasound rotation in Helena, Montana, with Dr. Philip Steele, frequent instructor of ultrasound at AMSSM Annual Meeting
– Flexibility in elective rotations.
Conferences:
Present at the American Medical Society for Sports Medicine, (AMSSM), with encouragement to attend the Advanced U/S course.
Attend AMSSM Fellows Conference
Magic City Sports Medicine Conference
Present at annual meeting of the Montana Association of Family Physicians
Names to Know:
Faculty and surgeons involved with fellowship curriculum include:
James S. Elliott, MD – Ortho Montana surgeon
Steven J. Klepps, MD – Ortho Montana surgeon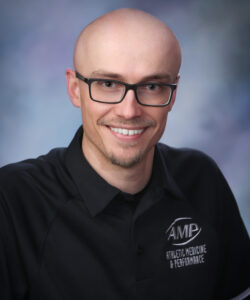 AMP Fellows
2021-2022 Luke Sugden
2020-2021 Brayton Kiedrowski
2019-2020 None
2018-2019 Kelsey Hoffman
2017-2018 Richard England
2016-2017 Skye Heston
2015-2016 Amy Kratz
2014-2015 Matt Giordanengo
2013-2014 Travis McDonald
2012-2013 Buzz Walton
2011-2012 None
2010-2011 Janna Vilen
2009-2010 Paul Monie
2008-2009 Ben Phipps
2007-2008 Chill Yee
2006-2007 Judd Pulley
2005-2006 Steve Williamson
2004-2005 Billy Haug
2003-2004 Erica Seas